Hosting an international volunteer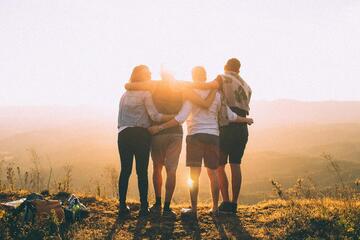 InCo is always looking for new institutions that are interested in hosting international volunteers in Italy or abroad. Here is some information for all non-governmental organizations, associations, or local non-profit organizations that intend to host an international volunteer (mainly from Europe) at their facility for a period of time between 2 and 12 months.
What is that?
This is the possibility offered to a young person to spend a certain period of time in another country. On the one hand, the young person has the opportunity to deepen the culture and language of the host country, on the other hand he finds himself participating in the realization of a volunteer project useful for a local community.
For the host organization hosting a young volunteer from another country is an opportunity for growth and exchange with the outside world. A young foreign volunteer represents the element of connection with another culture and another reality and therefore a concrete novelty and a direct stimulus for the environment in which it operates.
Volunteers can be accepted through two main programs:
IJFD
For whom?
Non-governmental organizations, associations, or local non-profit organizations
How much time does it last?
EVS: volunteers commit for a period between 2 and 12 months (the date of arrival and departure can be indicated by the host organization);
IJFD: volunteers must perform their service from September 1st until August 31st of the following year.
Volunteers work 5 times a week for a total of 35 to 40 hours per week. Volunteers have the right to 26 days of vacation for the 12 months of service provided.
How much does it cost?
The host organization is required to provide the volunteer:
board: it is possible to provide, for example, through a canteen in your facility or by paying a monthly allowance or a combination of the two possibilities;
accommodation, through different solutions: a room inside a private house with bathroom and kitchen use, for example with a family; a room inside the residential structure of the project; an apartment rented with other volunteers. In any case, a project must guarantee the volunteer a furnished room where he can stay for the entire period of his stay;
pocket money, a monthly sum for small expenses that can range from 150 to 200 euros.
What do I receive?
For the reception of an EVS volunteer the host organization receives a monthly contribution from the European Commission to cover the costs of food, accommodation and pocket money (€ 150.00 per month).
In addition, all volunteers will receive insurance coverage in the event of illness, accident, death, permanent disability and repatriation due to serious illness and injury. The insurance also covers civil liability and integrates any coverage provided by the national social security systems to the volunteers in possession of the European health insurance card. All insurance costs are directly borne by the European Commission for EVS volunteers or the organization sending for IJFD volunteers.