Youth Exchanges (Erasmus+)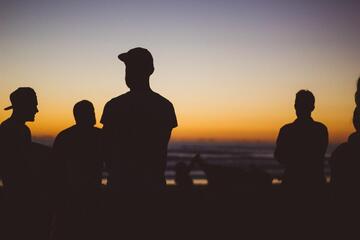 A youth intercultural exchange (Youth Exchange) is an educational experience in which two or more groups of young people of different nationalities and cultures meet to discuss a theme that goes from the environment, from sport to theatre.
What is that?
International exchanges are educational projects funded by the European Commission through the Erasmus + program; specifically, they are part of the "Key Action 1: Mobility of individuals" initiatives.
An intercultural exchange is an experience in which two or more groups of young people of different nationalities (up to a maximum of 60 people) meet to discuss a shared theme of a general nature such as for example the protection of the environment or disability.
The exchange is not a moment of specialist training or a structured course; the focus is more focused on the report than on the theme of the project.
The key words are "Intercultural learning" and "Non-formal education".
For these reasons, a youth exchange is not only a concrete educational project with a very significant cultural and educational value but also a moment of reflection and personal growth, a rather subjective experience.
An exchange also wants to guarantee, to people who do not normally have it, the possibility to travel and to deal with new realities and different cultures.
Activities
The activities of an exchange include:
thematic workshops
moments of personal and group reflection
role play games
artistic and creative workshops
theatrical performances
energizer
educational trips and guided tours
Objectives
The most general objectives of an intercultural exchange are to develop skills, promote active participation, contribute to the greater employability of young people and the inclusion of young people with fewer opportunities. International exchanges are therefore outlined as a great opportunity for social, cultural and linguistic learning.
For whom?
Young people between the ages of 13 and 30.
How much time does it last?
Where can I go?
In all EU countries, the EFTA countries (Iceland, Liechtenstein, Norway, Switzerland) as well as in the candidate countries to enter the EU (Turkey, Montenegro, Albania, Serbia, Bosnia, Kosovo).
Requirements for participating
- between the ages of 13 and 30
- interest in the topics dealt with
What do I receive?
Thanks to the financing of the European Union the following expenses are covered:
Travel expenses from/to the country of origin to the host country are partially covered by a flat-rate contribution calculated on the basis of the distance (normally the maximum repayment ceiling is 275 Euro)
Board and lodging in the country where the exchange takes place
Civil insurance (stipulated by the Inco association)
It is possible that a contribution will be asked by the hosting association, which is usually between 10 and 20 euros, to finance unscheduled activities such as a trip or a dinner at the restaurant.