Support us!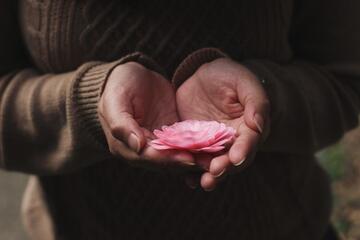 WHY?
InCo is a small no-profit organization. In few words, what we do is fostering long-term exchange projects.
On one hand, this means providing youngsters with an opportunity of personal and professional growth; on the other hand, this also means supporting the daily work of other local and international organizations. Our main objective is contributing to a world without prejudices, where each culture has its own recognition - with limits and qualities - without any discrimination.
By choosing to support InCo, you become an active part of this process.
With you time
Every help is more than welcome in InCo! Contact us at info@incoweb.org to see together what you could do to support us according to your availability and skills you would like to gain or develop further.
Or else you can become one of ours "Intercultural Ambassadors": youngsters who have spent a long time in a certain country can become the ambassadors for that country. Or, if you are not Italian (as it will be likely, if you are on our English page!) you could become ambassador for your own country. As such, you will support volunteers going there and answer all the questions they might have, sharing your experience and knowledge.
With a donation
You don't need much to do a lot. To make a donation, you have few options:
you can come to our offices to meet us and get to know more; we are in Trento, in Via Veneto, 75: we will be happy to welcome on appointment you Tuesdays and Thursdays 9-13;
you can make a donation on InCo's account at the Banca Popolare dell'Alto Adige. The bank account name of the holder is the organization, and our IBAN is IT12 T058 5601 8000 7557 1194 399.
For those living in Italy, donations made through the bank account can be tax-deductible: for more information just contact us.
If you would like us to use your donation for a special project, just choose which one you wish to support and let us know, we will be more than happy to do it! Here's what you could help, concretely:
arrival in Italy of German youngsters to support local organizations: "IJFD" project;
arrival in Italy of youngsters from all over the world to support local organizations: "Incoming EVS project";
departure for the world of Italian youngsters to support their personal and professional growth: "Outgoing EVS" project;"
departure for Europe of Italian youngsters to support their personal and professional growth on non EU-cofunded projects: "MTV" project
With your 5x1000
The 5x1000 opportunity can be used only by people residing in Italy and paying the taxes in this country. When you do your income statement for the government, you just need to say you wish to support InCo with the 5x1000 and write our fiscal code: 92165450286.
By participating in our program "Friendly Business"
Do you work for a company (or you are the owner of one) and you believe in the same values we do? Then contact us to check how could you support us, and how could we support you. Together we will consider all the options, from a cause-related marketing action to sponsorships: the options are many.
A special THANKS! to who is already supporting us: