A journey in Puglia Volunteers say
Living for a few months with other voluteers to discover Molfetta, work and promote european interactions.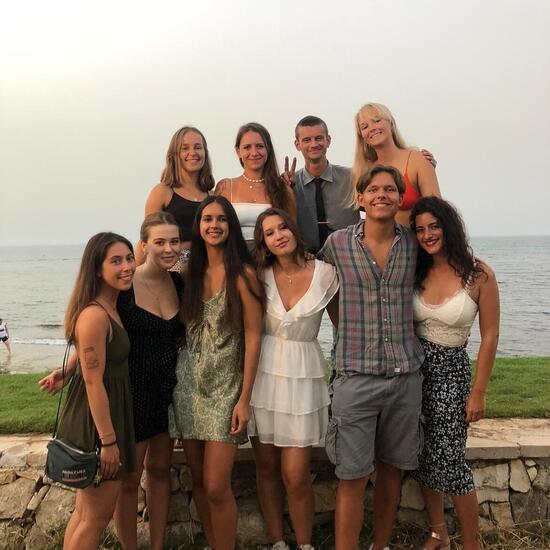 I arrived in Molfetta at the beginning of april 2021 to have an european experience with the ECS (european solidarity corps). Before that I had a mission with other european volunteers in my city, so my mission was in 2 parts, one in France and the other one in a different country to experiment european exchange. Thanks to INCO I have been living for 5 months in Italia and had a lot of different activities with a lot of people, in my case more especially with teenagers and kids.
It was an amazing opportunity to discover a new culture while working or during association's events. All the people working in INCO office welcomed me very well and helped me every time I had a problem. All the volunteers were very nice and I'm very happy I met them.
To speak more about my experience, let's talk about the different jobs I had during the mission. At the beginning I have been working in ITET Salvemini in Molfetta, doing french lessons with the teachers. I helped them with different aspects of the language until the end of the school year in june.
After that I went to Trullo Beach to do activities with kids and make them discover new languages like spanish or english. We were a lot of volunteers on this project and it have been very nice to work with them.
I had a lot of activities out of the association like going to the beach, go to other cities near Molfetta and spending time with my friends. We had a lot of partys and fun so I'm very happy thinking about this project that for sure represent an important moment in my life. I wish I can go back again to Molfetta in the future.
Thanks to Luigi, Corrado, Tereze and all the volunteers !