The new blog of InCo volunteers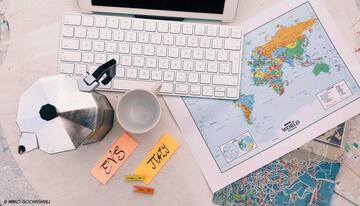 The new blog of the SVC "Go Social" project by InCo is online, where the volunteers currently working in Trentino Alto Adige present themselves and tell their experiences!
The EVS project "Go Social" is a project, coordinated by the InCo association and carried on thanks to a dense network of international and local partners, which was funded by the European Commission within the Erasmus + program.
Involves 6 volunteers from Austria, France, Spain, Germany, Turkey and Georgia, who will remain for a period of volunteering ranging from 10 to 12 months in the area of Trento and Bolzano. The volunteers are hosted by 5 local organizations (ASSB - Social Services Company in Bolzano, Caritas Diocese Bolzano-Bressanone, CTS - Trentino Solidarity Center, La Strada - Der Weg and VKE) who provide social assistance and facilitate the inclusion in the Trentino-Alto Adige area.
Thanks to the "Go Social" project, volunteers have had the opportunity to open a blog that will allow them to tell their experiences, step by step, using a variety of creative expressions.
The blog is open to all young people who are doing their volunteer work with the InCo association and aims to promote intercultural dialogue and share the experiences of volunteers.
InCo does not limit the volunteers in their texts, with the aim of helping them to develop skills such as creative and critical thinking, the ability to think outside the box, the skills of presentation and self-presentation, public speaking and so on .
We invite you to read the Blog, to learn more about volunteers and learn more about their experiences!
Here is the link: https://gogosocial.blogspot.com/