Volunteers with InCo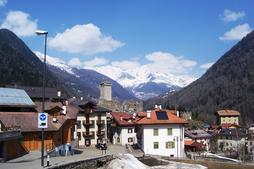 Fondazione S. Vigilio is searching for a Portuguese volunteer who would help the association's work for a year from November 2016. If you would like to live in Northern Italy in a nice village surrounded by mountains, read on!PS: it's a European Voluntary Service project

(Monday 22 August 2016)
Time is passing by so quickly and the third and last deadline of ERAMUS + is here!InCo has started to look for the future volunteers for 3 partner organizations with the deadlin...

(Tuesday 02 August 2016)
After this hot Italian summer the 3rd deadline of ERASMUS+ is approaching!InCo – Molfetta has started to look for the future volunteers for our local activities and for a&n...

(Wednesday 30 March 2016)
Spring is here and so is the 2nd deadline of ERASMUS+!Do you want to gain experiences as a volunteer in Italy? There are two organisations, probab...
(06/03/2017 10:17 am)
Sono Georgi, vengo dalla Georgia. Per i miei amici e colleghi la mia decisione di partecipare a ,,EVS" è stata una sopresa perché avevo un buon lav...
(24/02/2017 4:15 pm)
Sono Lisa Caldonazzi e frequento il liceo Rosmini delle Scienze Umane a Trento. La mia prima vera e propria esperienza di alternanza scuola-lavoro...
(25/01/2017 11:23 pm)
Cambiare luogo d'origine e/o abitudini non è sempre cosa facile, ma nella propria vita i cambiamenti devo essere effettuati; perché in questo modo...