Volunteering in the field of communication & interculturality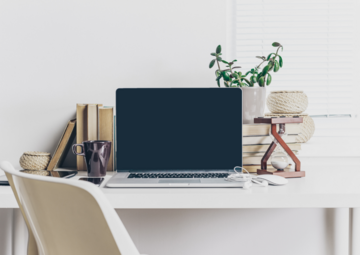 Would you like to volunteer in the field of international mobility, youth exchanges, promotion of transnational projects and web communication?
Join the European Solidarity Corps and become part of the Associazione InCo's multicultural team for 12 months starting from autumn 2021!
When
From September 2021 for 12 months.
Hosting organization
Associazione InCo - Interculturalità & Comunicazione
InCo is a non-profit organization which has the mission of promoting the international exchange between young people, to increase and improve the level of contact among different cultures, stimulating intercultural sensibility and preventing and combating racism, prejudices and social exclusion.
The organization was created in 2004 by a group of enthusiastic former volunteers who decided to assist other peers in furthering their intercultural abilities and non-formal education.
The organization kept on growing, and at the moment it counts on a staff of 5 people, all with wide international experiences.
The activities of the association are currently addressing mainly young people, but there are also opportunities even for people over 30 to join new exchanges programme.
Activities
Proposed activities for the volunteer/s
Office activities (communication and administration):

preparing documents and materials (letters, newsletters, brochures, flyers, guidelines, spreadsheets, emails) especially in the framework of ESC and Youth Exchanges;
preparing presentations, infopacks, questionaries, charts etc;
translating news, writing articles for web and development of Social network (Facebook/Instagram). Providing the social networks with appropriate photo, video, graphics and animation;
updating the current blog of volunteers: www.gogosocial.blogspot.com ;
helping the staff in coordinating the parallel activities of ESC;
answering the office phone, checking the post box, distributing the flyers in Trento/Rovereto;
participating in infoday meetings in schools, conferences, events etc;
participating in meetings of informaiton and orientation desk.

Preparation and development of meetings with international volunteers:

Blog monthly meetings;
On-arrival and midterm trainings;
Monitoring meetings;
Final evaluation meeting.

Active participation in Youth exchanges:

Prepare infopacks, posters, videos, application forms, articles etc for web;
Search for the participans;
Communicate with local and internaitonal partners/participants;
Organize and participate in APV and in YE;
Support the staff in preparing practical and logistic matters for the project;
Support the staff during and after the project

Promotion and information activities about international mobility (ESC, MTV, Au Pair, Youth exchanges etc): Info- days, International Mobility Fair, information sessions at schools.
Requirements
You need to be aged between 18 and 30 years old and you should preferably be an EU citizen. It would be an asset if you could already speak Italian before you arrival.
You don't need any previous experience or training in order to become a volunteer and carry on your activities in Associazione InCo. Just be curious, open-minded and highly motivated!
Conditions
Food, accommodation & pocket money
You will get free accommodation for the whole duration of your voluntary service. You will share a private apartment with other volunteers at about 5 minutes by bus from the city center of Trento. It is composed of two bedrooms (you will share the room with another volunteers), a fully equipped kitchen, a living room and 2 bathrooms.
You will receive food allowance for each month, paid by InCo. So you will be able able to cook/prepare breakfasts, lunch and dinners in the apartment.
You will receive 150,00 € per month as pocket money.
Information about the programme