Volunteering in a school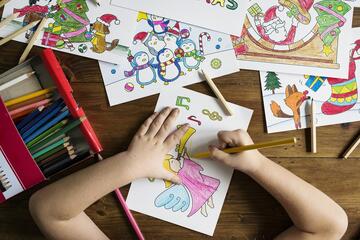 InCo is looking for a new EVS volunteer for our local school Istituto Comenius. It is expected that the volunteer will start the activities in September 2018 for 9 months. Interested? Please read on for more information. Attached you can find the Infopack.
The Comprehensive School "J. A. Comenius":
The Comprehensive School "J. A. Comenius" is composed of 3 primary schools, a middle school and a school with special teaching. The Institute is particularly attentive to multilingualism: since 2005 there is a Memorandum of Understanding with the Land Tirol (Austria) that provides native teachers from Innsbruck (AT) for the creation of eight classes with several subjects taught in German. The majority of the students of the middle school obtained the language certificates in English and/or German (FIT2 and KET, level A2 and DSD1 – certificate of the German Ministry).
The institute promotes language training (German and English) for teachers of Non linguistic subject and methodological training in relation to ICT and innovative teaching approaches for the development of the basic and transversal skills of students developing also their creativity.
The teachers are available to innovations and experiments, especially regarding linguistic and methodological aspects, promoting an experimental teaching methodology aimed at the development of students' competences and abilities necessary in an international educational and professional context.
The Institute "J.A: Comenius" promotes school inclusion by giving value to cultural differences present in the Institute through intercultural trainings.
Proposed activities for volunteers:
Organization of specific events such as Christmas Party or the End of Year Party
Support for computer workshops
Activities with the students inside the optional units such as chess tournaments
Participation in art workshops as well as in carpentry, music, tailoring, cooking workshops
Participation in planning meetings with teachers
support in the organization of activities between the bilingual classes of the Institute and their twinned classes
support for pupils with special educational needs or for students with disabilities
support in the performance of duties during the optional afternoons
How to apply:
Please follow the application procedures:
1) Download this Application Form
2) Fill it out.
3) Get deep information about EVS and its conditions. Read as much as possible about the receiving organization you are interested in and the city where it is located, verifying if it really matches with your ideas/dreams of experience abroad. Here the Infopack:
3) Contact your Sending Organization.
4) Discuss the opportunity with your Sending Organization checking the opportunities offered and your expectations. Matching profile and opportunities is essential to guarantee a great service for you! In case of doubts, write us an email (evs@incoweb.org) we will be happy to help you.
5) Ask your Sending Organization to fill out the Application Form with their information
6) Ask your Sending Organization to send us an email with attached your application form, your CV with picture and the Motivation letter
6) If you would like to apply to more than one vacancy, applications must be done separately – the documents and evaluation must be specific in different emails with proper subject.
The deadline to apply is the 22th of December at noon. Our email is: evs@incoweb.org
Be aware:
We will not accept application done by volunteers directly, only through Sending Organization!;
Email's subject must be: "EVS application InCo through Sending Organization: NAME OF THE RECEIVING ORGANIZATION". Emails without the specific subject will not be included in the selection process.
Emails which do not follow the indications will not be processed as valid applications and will be directed again to this announcement.
Successful applications will receive an email of confirmation.
Good luck :)
Tags
school, languages, volunteering