Volunteering in Caritas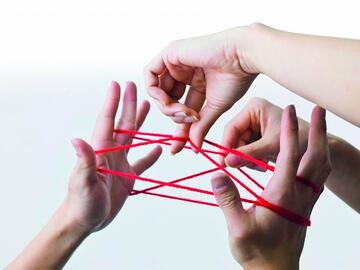 For the second deadline of 2018 InCo has started to look for 1 future volunteer for our partner organisation Caritas Diözese Bozen-Brixen, based in Bolzano. The volunteer will work mainly with young people and people at risk of social exclusion.
Interested? Please read on for more information. Attached you can find the Infopack.
Proposed Activities:
The volunteer will be involved in Young Caritas and in Casa Freinademetz (both for migrants and italians). Volunteer will collaborate in:
attending trainings for interculturality, migration and integration;
organising and implementing recreational activities for children;
assisting children in doing their homework;
database maintenance - entry and processing of personal information;
supporting refugees in their language learning path...
And much more...
The perfect volunteer:
has interest in social subject
wants to rise awareness about people with fewer opportunities
has good knowledge of English, knowing German is an asset (please consider that Bolzano is a bi-lingual city)
is open to have interpersonal contact
is motivated to work in a dynamic team
bring creativity and maturity to develop your own activities and small projects
How to apply:
Please follow the application procedures:
1) Download the Application Form below:
2) Fill it out.
3) Get deep information about EVS and its conditions. Read as much as possible about the receiving organisation you are interested in and the city where it is located, verifying if it really matches with your ideas/dreams of experience abroad. Here the Infopack:
3) Contact your Sending Organization.
4) Discuss the opportunity with your Sending Organization checking the opportunities offered and your expectations. Matching profile and opportunities is essential to guarantee a great service for you! In case of doubts, write us an email (evs@incoweb.org) we will be happy to help you.
5) Ask your Sending Organization to fill out the Application Form with their information.
6) Ask your Sending Organization to send us an email with your application form and your CV with picture.
The deadline to apply is the 6th April at noon. Our email is: evs@incoweb.org
Be aware:
We will not accept application done by volunteers directly, only through Sending Organization!;
Email's subject must be: "EVS application InCo through Sending Organization: Caritas". Emails without the specific subject will not be included in the selection process.
Emails which do not follow the indications will not be processed as valid applications and will be directed again to this announcement.
Successful applications will receive an email of confirmation.
Tags
refugees, Caritas, EVS