Volunteering experience with elderly in Bolzano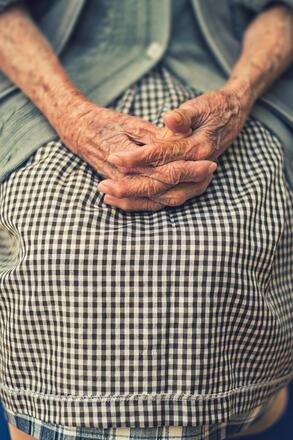 For the second deadline of 2018 InCo has started to look for 2 future volunteers from for our partner organisation ASSB, based in Bolzano. ASSB manages several nursing homes. The service starts in September 2018 for 1 year.
Interested? Please read on for more information. Attached you can find the Infopack.
Proposed Activities:
Volunteers will collaborate with the staff of nursing homes mainly with recreational and entertainment activities planned for the elderly. In particular volunteers will be involved in the following activities:
• organizing recreational activities for the elderly/handicapped people,
• talking to them,
• reading something,
• participating in some excursions of one or more days,
• making different kind of purchases (e.g. food, medicine for the guests),
• support of the educators in the activities of assistance,
• care and rehabilitation,
• accompanying the elderly with walking difficulties,
• participating in the evaluation meetings
• and planning certain matters with the educators and social workers etc.
Please bear in mind that you will work with elderly people and that they may not be as autonomous as you could imagine. Indeed, some of them have Alzheimer or other illnesses.
How to apply:
Please follow the application procedures:
1) Download the Application Form below:
2) Fill it out.
3) Get deep information about EVS and its conditions. Read as much as possible about the receiving organisation you are interested in and the city where it is located, verifying if it really matches with your ideas/dreams of experience abroad. Here the Infopack:
3) Contact your Sending Organization.
4) Discuss the opportunity with your Sending Organization checking the opportunities offered and your expectations. Matching profile and opportunities is essential to guarantee a great service for you! In case of doubts, write us an email (evs@incoweb.org) we will be happy to help you.
5) Ask your Sending Organization to fill out the Application Form with their information.
6) Ask your Sending Organization to send us an email with your application form and your CV with picture.
The deadline to apply is the 10th April at noon. Our email is: evs@incoweb.org
Be aware:
We will not accept application done by volunteers directly, only through Sending Organization!;
Email's subject must be: "EVS application InCo through Sending Organization: ASSB". Emails without the specific subject will not be included in the selection process.
Emails which do not follow the indications will not be processed as valid applications and will be directed again to this announcement.
Successful applications will receive an email of confirmation.
Tags
volunteering, EVS, Italy