EVS volunteer with children and youth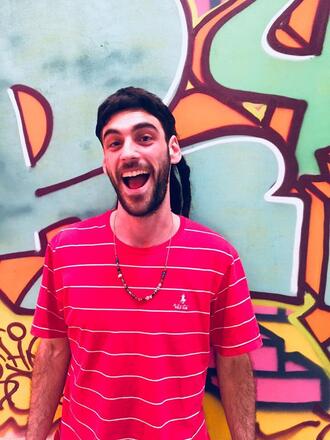 InCo is ready for the first deadline of ERASMUS+ for the year 2018! Are you a creative person? Do you like music and art? Do you like spending your time with children and youth? Take a look at this vacancy. We are looking for 1 volunteer for our local partner ASIF Chimelli.
ASIF Chimelli:
ASIF Chimelli is a public body created to manage all social services as to local population from 0 to 30 years of age with pedagogical and administrative staff.
As to youngster from 11 to 30 years of age, ASIF Chimelli manages youth policies for the municipality, including a number of projects and services as to the Local Youth Plan in Pergine and Fersina Valley as well as the youth centre #Kairos:
> the Local Youth Plan: is a tool created to activate projects for youngsters (11-29 years of age), also raising awareness within the community about them. Basically it is about different local partners acting together: local institutions, civil society, youngsters, provincial bodies, different municipalities. Every year a specific plan is created, with different projects managed and carried out by youngsters, involving different topics such as cultural integration, environment, social responsibility, creativity. ASIF Chimelli, with a paid staff member and the educators of #KAIROS,monitors every project and act as promotional body for new projects and youth participation;
> The Youth Centre #Kairos is a building open to community, but with a special focus, in its mission, as to youth policies. In #Kairos there is:
#Kairos Youngsters: open center for people from 11 to 25 years of age, with the constant presence of qualified adults with specific skills (music, sports,...) specialized in working with teenagers.
Youth Office called "Ti do una dritta" ("I give you a tip"), and it is a reference service as to youth initiatives, fostering social and local cohesion, and youth projects.
Free rooms to be used for projects for micro-startuppers, co-working, courses, meetings, exhibitions, concerts, music rehearsals, parties; there is also a kitchen which can be used.
Proposed Activities:
The volunteer will be involved in the daily activities of ASIF Chimelli and in particular:
a) The youth center #KAIROS,
b) The youth officers
In addition, volunteers will be involved in some parallel activities together with volunteers hosted in other Receiving organizations. The issue will change according to the project.
ASIF Chimelli is open to any proposal or suggestion made by the volunteer in regard to enriching the daily activities planned for guests. Once the volunteer has been assigned to the project, her/his activities will be planned more specifically according to the needs of the centre and to the wishes and the capacity of the volunteer.
How to apply:
Please follow the application procedures:
1) Download the Application Form below:
2) Fill it out.
3) Get deep information about EVS and its conditions. Read as much as possible about the receiving organization you are interested in and the city where it is located, verifying if it really matches with your ideas/dreams of experience abroad. Here the Infopack:
3) Contact your Sending Organization.
4) Discuss the opportunity with your Sending Organization checking the opportunities offered and your expectations. Matching profile and opportunities is essential to guarantee a great service for you! In case of doubts, write us an email (evs@incoweb.org) we will be happy to help you.
5) Ask your Sending Organization to fill out the Application Form with their information.
6) Ask your Sending Organization to send us an email with attached your application form and your CV with picture.
The deadline to apply is the 22th of December at noon. Our email is: evs@incoweb.org
Be aware:
We will not accept application done by volunteers directly, only through Sending Organization!;
Email's subject must be: "EVS application InCo through Sending Organization: NAME OF THE RECEIVING ORGANIZATION". Emails without the specific subject will not be included in the selection process.
Emails which do not follow the indications will not be processed as valid applications and will be directed again to this announcement.
Successful applications will receive an email of confirmation.
Good luck :)
Tags
youth, evs, volunteering