EVS: join InCo's team!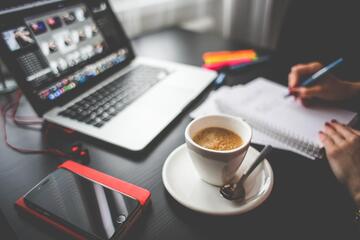 For the first deadline of 2018 InCo has started to look for 1 future volunteer who will join us from September 2018 for 1 year.
Interested? Please read on for more information. Attached you can find the Infopack.
InCo:
InCo is a non-profit organization which has the mission of promoting the international exchange between young people. The organization was created in 2004 by a group of enthusiastic former volunteers who decided to assist other peers in furthering their intercultural abilities and non-formal education. The activities of the association are currently addressing mainly young people, but there are also opportunities even for people over 30 to join new exchanges programme.
Proposed activities:
A. Office activities (communication and administration):
> communication activities: update website, update website www.scopriamoilmondo.it. translation of news, FB page, collaboration in the preparation of newsletters, elaboration of flyers, etc.
> development of support material for other young people (updating and improvement of brochures; photograph booklet about projects; guidelines to use blogs, etc.).
B. Preparation and development of meetings with international volunteers: seminars, pre-departure and on-arrival trainings , monitoring and final evaluation meetings with in-coming and out-going volunteers
C. Active participation in Youth exchanges and "Interscambio provinciale"
D. Promotion and information activities about international mobility (EVS, MTV, Au Pair, IJFD, Youth exchanges etc): Info- days, International Mobility Fair, information sessions at schools.
How to apply:
Please follow the application procedures:
1) Download the Application Form below:
2) Fill it out.
3) Get deep information about EVS and its conditions. Read as much as possible about the receiving organization you are interested in and the city where it is located, verifying if it really matches with your ideas/dreams of experience abroad. Here the Infopack:
3) Contact your Sending Organization.
4) Discuss the opportunity with your Sending Organization checking the opportunities offered and your expectations. Matching profile and opportunities is essential to guarantee a great service for you! In case of doubts, write us an email (evs@incoweb.org) we will be happy to help you.
5) Ask your Sending Organization to fill out the Appilication Form with their information.
6) Ask your Sending Organization to send us an email with your application form and your CV with picture.
The deadline to apply is the 22th of December at noon. Our email is: evs@incoweb.org
Be aware:
We will not accept application done by volunteers directly, only through Sending Organization!
Email's subject must be: "EVS application InCo through Sending Organization: NAME OF THE RECEIVING ORGANIZATION". Emails without the specific subject will not be included in the selection process.
Emails which do not follow the indications will not be processed as valid applications and will be directed again to this announcement.
Successful applications will receive an email of confirmation.
Good luck :)