A volunteer for an EVS in Italy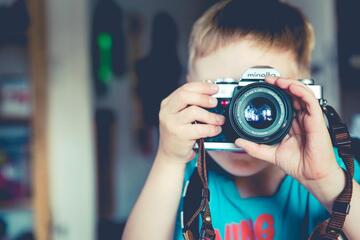 We are looking for a volunteer, between 22 and 30 years old, for an EVS project in Italy! Where? In Bolzano-Bozen (Northern Italy) at the Centro Giovani Vintola 18. The project starts in May 2018 and finishes in April 2019 (11 months).
Vintola18:
is a space where young people can meet and organize their free time. It is a meeting place where, together with the educators, the kids can play and self manage activities in several areas: aggregation and leisure, art and culture, sport and entertainment. It is a place where youths can grow and experiment their own interests sharing them with other peers. It is a constant reference point during the day and a place of integration fostering active citizenship and sense of initiative.
Proposed activities for the volunteers:
The volunteer will be involved in the daily activities of the youth center Vintola18. In particular the volunteers will take part in:
1. After-school activities at the youth center open from Monday to Friday from 16:00 to 18:30;
a) assistance in homework: helping group of children in doing their homework
b) recreational activities: participate in the creation, promotion, and management of activities within
the youth center such as games, sport, handicrafts, cooking, etc.
2. Organization and implementation of cultural events and special events;
3. participate in the different workshops together with youths and less young, raising awareness about the importance of recycling;
4. Communication and promotion activities: updating the website, designing flyers for special events.
Food and accommodation:
You will get free accommodation for the whole duration of your voluntary service. You will live in a single room with shared kitchen inside the Youth center Vintola. You will get a food allowance to cover your food expenditures and eat from Monday to Friday in a canteen.
How to apply:
Please follow the application procedures:
1) Download this Application Form
2) Fill it out.
3) Get deep information about EVS and its conditions. Read as much as possible about the receiving organization you are interested in and the city where it is located, verifying if it really matches with your ideas/dreams of experience abroad. Here the Infopack:
3) Contact your Sending Organisation
4) Discuss the opportunity with your Sending Organisation checking the opportunities offered and your expectations. Matching profile and opportunities is essential to guarantee a great service for you! In case of doubts, write us an email (evs@incoweb.org) we will be happy to help you.
5) Ask your Sending Organisation to fill out the Application Form with their information.
6) Ask your Sending Organisation to send us an email with attached your application form, your CV with picture and the Motivation letter.
The deadline to apply is the 20th April 2018. Our email is: evs@incoweb.org
Be aware:
We will not accept application done by volunteers directly, only through the Sending Organization Pandora;
Email's subject must be: "EVS application InCo through VIA e.V.: Vintola18". Emails without the specific subject will not be included in the selection process.
Emails which do not follow the indications will not be processed as valid applications and will be directed again to this announcement.
Successful applications will receive an email of confirmation.
Good luck :)
Tags
EVS, volunteering, Italy