A spanish volunteer for an EVS in Italy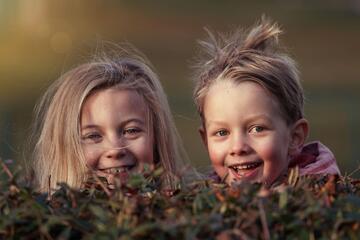 We are looking for a SPANISH volunteer, between 18 and 30 years old, for an EVS project in Italy! Where? In Trento, Italy at the Giovani di Lavis Center. The project STARTS on 06/March/2018 and FINISH on 31/Enero/2019 (11 months).
!Estamos buscando un voluntario ESPAÑOL, de edad entre 18 y 30 años, para un proyecto de voluntariado en Italia! Dónde? En Trento, Italia en el Centro Giovani di Lavis. El proyecto INICIA este 06/Marzo/2018 y TERMINA el 31/Enero/2019 (11 meses).
Proposed activities for the volunteers:
The main role of the volunteers is to collaborate with the staff of the Municipality of Lavis, in particular with the Office of Youth Policies and Youth Lavis Lavis, supporting regular activities offered to young people, and suggesting new cultural and recreational initiatives.
Principales actividades:
El rol principal de los voluntarios es colaborar con el personal del Municipio de Lavis, en particular con la Oficina de políticas juveniles y Youth Lavis Lavis, apoyando actividades regulares ofrecidas a jóvenes, y sugiriendo nuevas iniciativas culturales y recreativas.
Food and accommodation:
The volunteer will have free accommodation for the entire duration of their volunteering in a single room or in a double room in a shared flat. You will also get a food allowance and will share some lunches and dinners in the different communities. The time is getting closer. Hurry up to apply for this vacancy!
Alojamiento y comida:
El voluntario tendrá alojamiento gratuito durante toda la duración de su voluntariado en una habitación individual o en habitación doble en piso compartido. Obtendráademáss una asignación de alimentos y compartirá algunos almuerzos y cenas en las diferentes comunidades.
El tiempo esta cada vez màs cerca. !Apresúratee para aplicar a esta vacante!
How to apply:
Please follow the application procedures:
1) Download this Application Form
2) Fill it out.
3) Get deep information about EVS and its conditions. Read as much as possible about the receiving organization you are interested in and the city where it is located, verifying if it really matches with your ideas/dreams of experience abroad. Here the Infopack:
3) Contact the Sending Organisation Pandora: sve@aipc-pandora.org / +34 91 550 2628
4) Discuss the opportunity with Pandora checking the opportunities offered and your expectations. Matching profile and opportunities is essential to guarantee a great service for you! In case of doubts, write us an email (evs@incoweb.org) we will be happy to help you.
5) Ask Pandora to fill out the Application Form with their information
6) Ask Pandora to send us an email with attached your application form, your CV with picture and the Motivation letter
The deadline to apply is the 22th January. Our email is: evs@incoweb.org
Be aware:
We will not accept application done by volunteers directly, only through the Sending Organization Pandora;
Email's subject must be: "EVS application InCo through Pandora: Lavis". Emails without the specific subject will not be included in the selection process.
Emails which do not follow the indications will not be processed as valid applications and will be directed again to this announcement.
Successful applications will receive an email of confirmation.
Good luck :)
Tags
youth centre, opportunity, evs, travel, volunteering