MTV - Medium term volunteering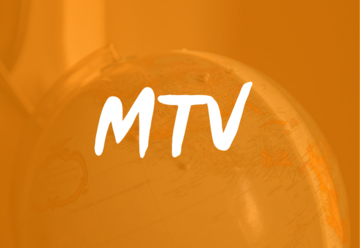 MTV, medium-long term volunteering. What is it about? What is different from the European Voluntary Service? Where can I go and do what? Here are all the answers to your questions!
The basic idea is always to give the possibility to a young Italian to spend a period of time a few months abroad, to learn more about another country, another culture and another language. At the same time young people participate in the realization of a volunteer project useful for a local community, not as employees or even as interns, but as volunteers.
For whom?
All young people over the age of 18 (with no particular age restrictions, apart from exceptional cases to be discussed with the host institution) who wish to live abroad for a period of time, can participate in socially useful activities and at the same time enriching your cultural background, broadening your knowledge and confronting different cultures and realities.
No specific skills, educational qualifications, work experience or language skills are required. In any case, there may be certain structures that, for reasons related to the nature of the project, host only boys or girls or who require a driving license.
Where can I go?
The entities with which InCo collaborates operate in the social or environmental sector; it is 9 realities, in Europe but also in the Americas and in Asia. There is the possibility to perform service with children, the elderly, disabled people, young people and devote themselves to permaculture and organic farming.
You can read all the details of the projects by downloading this informative pdf (in Italian).
How much does it cost?
At the moment the project does not receive funding from any institution.
For this reason, the costs of volunteering projects are borne by InCo, as a sending agency; host organization; and of the volunteer himself.
When you decide to start with InCo for an MTV project, we will ask you for a contribution to support our activities (€ 40); the rest will be paid to the actual departure. More information on the costs of each project (each hosting agency is able to participate according to their possibilities) can be found in the document downloadable from the name "Progetti MTV"
What do I receive?
The host organization is required to provide board and lodging.
As far as food is concerned, it is possible that the project foresees it, for example, through a canteen in its structure or by paying an allowance or a combination of the two possibilities (for example a sum for weekend meals, for breakfast and dinner).
Also with regard to accomodation, there are several possibilities: you can be housed in a room inside the project's residential structure, in an apartment with other volunteers or inside a private house with bathroom and kitchen use.
How can I apply?
To participate in the program send us an email indicating your interest at mtv@incoweb.org, stating in the title MTV INTERNATIONAL VOLUNTEER PROJECT