Hosting an Au Pair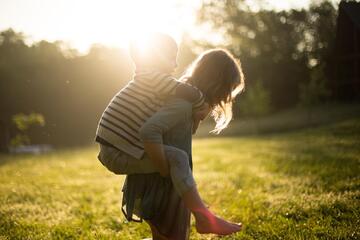 The program is not active for the year 2019.
Hosting an au pair means getting closer to a foreign culture and experiencing a cultural exchange in one's home, having an extra son or daughter and at the same time having help with your children. An au pair is an integral part of your family who takes care of children and does small household chores (eg cleaning, cooking for the child/ren, etc.).
What is that?
Starting in 2017, InCo, in collaboration with AIESEC, an international university association, proposes a shorter-term volunteer program for hosting au pairs.
Girls and boys between the ages of 18 and 30 can participate in the Vol'Au Pair program, coming from various parts of the world.
How much time does it last?
Au pairs can be hosted, mainly during the summer, for a period of 6 to 8 weeks. In some exceptional cases, acceptances of up to 3 months can be considered.
Requirements for participating
The family is required to provide the volunteer:
Food
Accommodation in a single room at the family home
As a host family you will also have the task of helping her to fit in, welcoming her amicably, knowing that at the beginning of her stay she will encounter difficulties of expression and new habits to understand and to follow.
What do I receive?
The volunteer is required to dedicate to the family help no more than 25 hours per week (as much as possible concentrated in one part of the day), normally spread over 5 days of 5 working hours each, plus 2 or 3 babysitting nights per week (if required).
How can I apply?
For more information on how to access the program, please write an email to aupair@incoweb.org or contact us at 0461 984355.