Remedios Torrico Alcudia - Volontaria ESC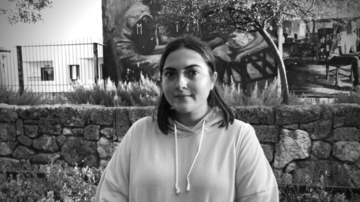 Remedios Torrico Alcudia is a journalist and audivisual producer who, since october 2020, is doing an
ESC international volunteering project with Associazione Inco. She took part in the IYE-LABs project in
september of 2019 in her city, Cordoba. It was in this project where her interest with international
volunteering grew. Since then, her goals is to understand how european volunteering works and which
opportunities it offers to young people. This curiosity has brought her to Trento where she will be
colaborating with the team in communication tasks, creating informative material, managing social media
accounts and promoting and taking part in events to promote international movility projects. From this
experience she expects to learn from the team at Inco and the other volunteers as well as to submerge
in the italian culture and language.